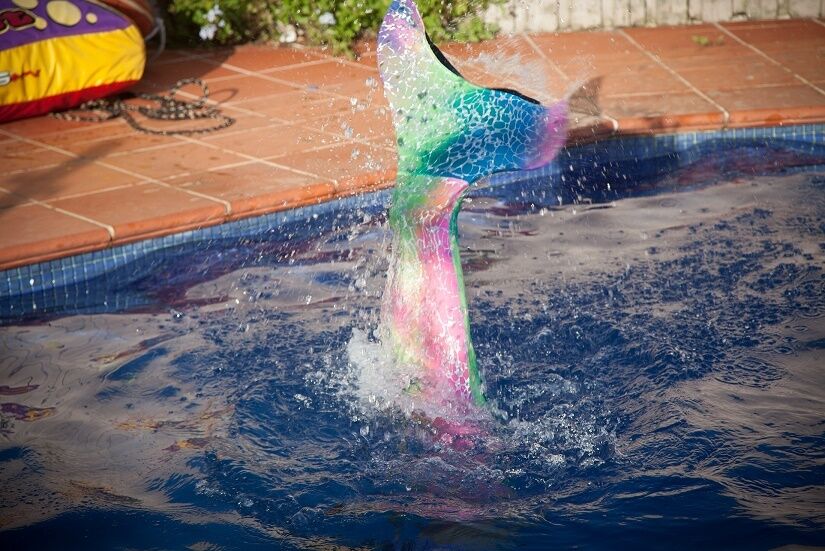 Pool safety is always an important issue, and its importance is only exemplified when children are thrown into the mix. Luckily there are products out there which can teach kids the essentials of swimming, keeping them safe in the water and allowing them to have the most possible fun that they can.
Australian developed Dream Blue mermaid fins and tails are the perfect poolside accessory for kids and adults alike, but beyond that, they offer a new kind of swimming experience that brings us closer than ever before to what it must be like to be a real-life mermaid.
Feel like a real mermaid
The fabrics of the mermaid tails and fins are made from the same materials found in wetsuits, which means that they are resistant, elastic and hardy, but most importantly they add to an enjoyable and safe day at the pool. This product has been well received at beaches and pool sides all over the world because they are magical and fun. Increasing water resistance with each movement, these astonishing tails give an exciting level of speed and agility in the water.
They are also perfect for kids' games, which can be aimed at teaching little ones how to swim safely while having fun.
Stylish and durable
The tails and fins come in a variety of styles and colours, each with its own line and name. Choose between the aqua blue 'Juliet' range, the vibrant yellow and orange 'Calista' line, a royal purple 'Renee' tail, the dazzling pink 'Elyssa' range and the bold 'Becky' variation, each designed for comfort and mobility, and the experience of being a mermaid princess.
The tails themselves are made from sturdy material, meaning that they are incredibly resistant to wear. This will make them last much longer. And since the scales are made up of comfortable spandex, just about anyone in the family can use them for years to come.
So what are you waiting for? Take advantage of this fantastic offer right away and become a beautiful and graceful mermaid in your own pool. Splash around and have fun with your friends or experience the beautiful silence of being a mermaid by yourself.
Whatever your reasons are for wanting one. Dream Blue products can be conveniently bought from their website, so go there now and check it out for more information.